Lovely egg style mini USB humidifier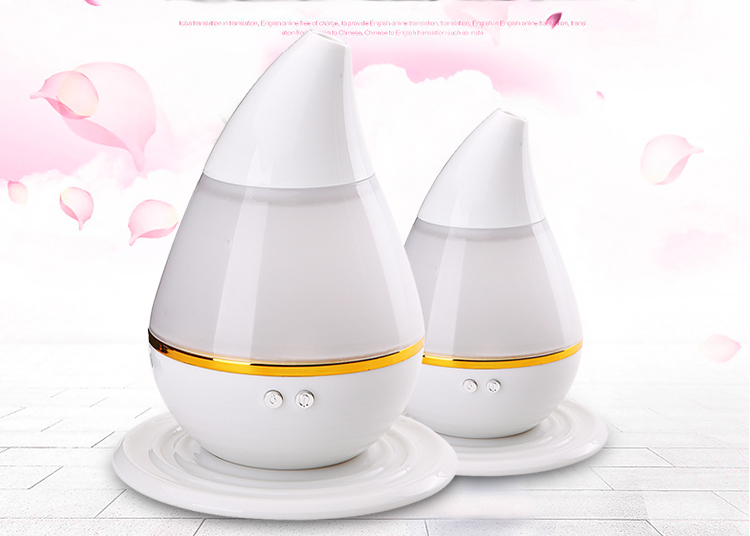 Product Name: Lovely egg style mini USB humidifier
Rated voltage: DC5V
Power: 2W
Noise: <36dB
Size: 9*9*10cm
Power supplier: USB power;
Water tank: 60ml
Last time: 90 minutes
Features:
Moisture air can moist skin, keep skin exquisite, healthy;
Elegant appearance cannot only decorate the desk but also keep air moist which keeps you work relax.
Water is full which it can work last 90 minutes
It is powered by USB.
Working at the side of computer, it can reduce the radiation of computer and keep eye relax, prevent eye dry.
soft night Lamp can keep kids a good sleep.
Working principle:
Ultrasonic atomizer uses electronic high frequency oscillation (oscillation frequency is 1.7Mhz or 2.4Mhz which is out of hearing range but no damage to human and animal). High frequency resonant by ceramic atomizer plate scatters the molecular structure of liquid water and generates natural elegant water fog. The air is humidified and associated with rich negative oxygen ions which is fresh, improve health. The dreamful LED can create comfortable living environment.
Details:
Package:
Contact US:
Company: Shanghai K.M. Eelctronic Co., Ltd 
Contact person: Susie.chou
Cell: +86-13671982640
: 008613671982640
skype: susie.chou1
Add: Room 802, 15#, Lane 65, Shanhua Road, Minhang Disctrict, Shanghai, China