Specification:
Product Name:   electronic head scratcher
Material: ABS;
Voltage: 3V
Size: 30*20*20cm
Power supplier: 2 cells battery
Function:                                                                     
&& Head Massage
Nice foldable claws, can reach each point of head
Small ball in the end of each claw to avoid hurting head;
 &&Triangle massage head
Local massage, can massage shoulders, neck, abdomen. The three round of massage head, 
delicate texture, moderate intensity
&&Facial Massage
 Silica gel environmental protection material, hemispherical head massage, moderate hardness, suitable for face and eyes and other delicate skin areas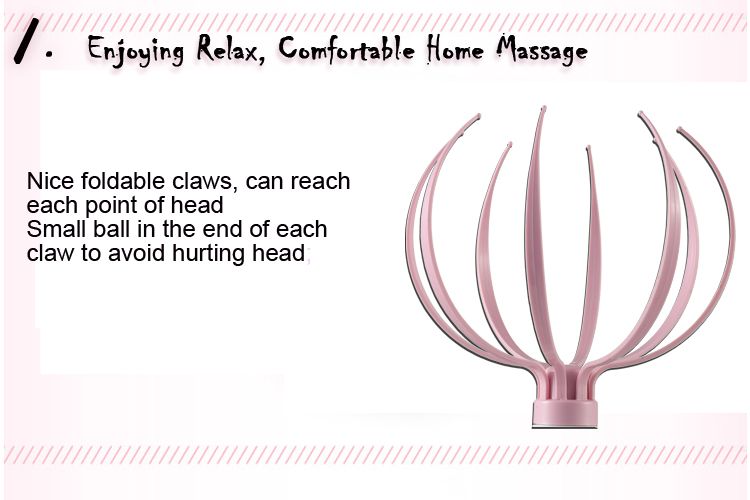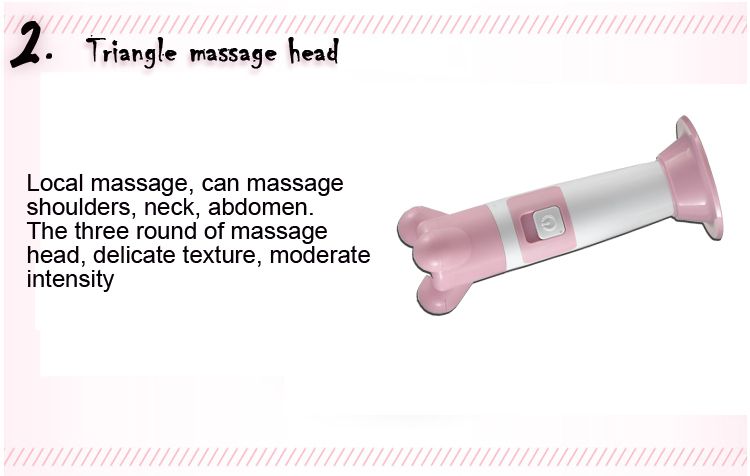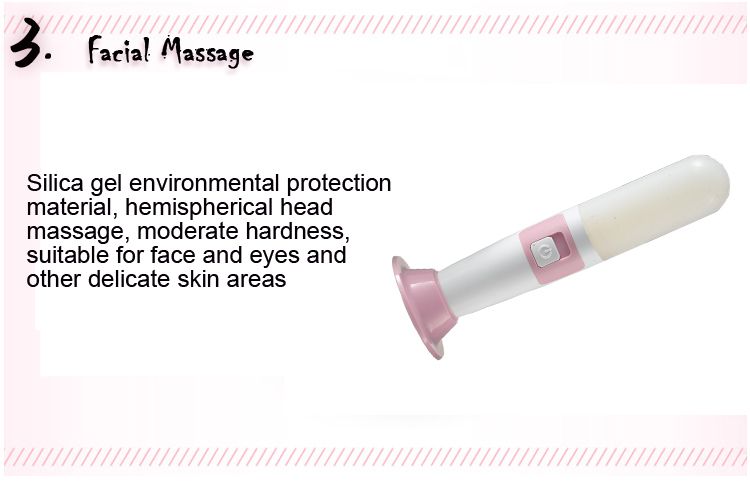 Details : 
Suit for : 
Office white-collar
Long operating the computer, shoulders, neck become stiffness. Use this product can easily
massage, promote blood circulation, make the job easier,
Housewife
Washing and cooking, endless busy household things. Use this to relax, enjoy new happy life.
Drivers
Long time driving,  eyes become interference and neck fatigue. Use this make A little massage
during red light, safe driving the whole journey
Aged people
Two Level  frequency speed massage, rapid bones and muscles, activation of cells, enhance
immunity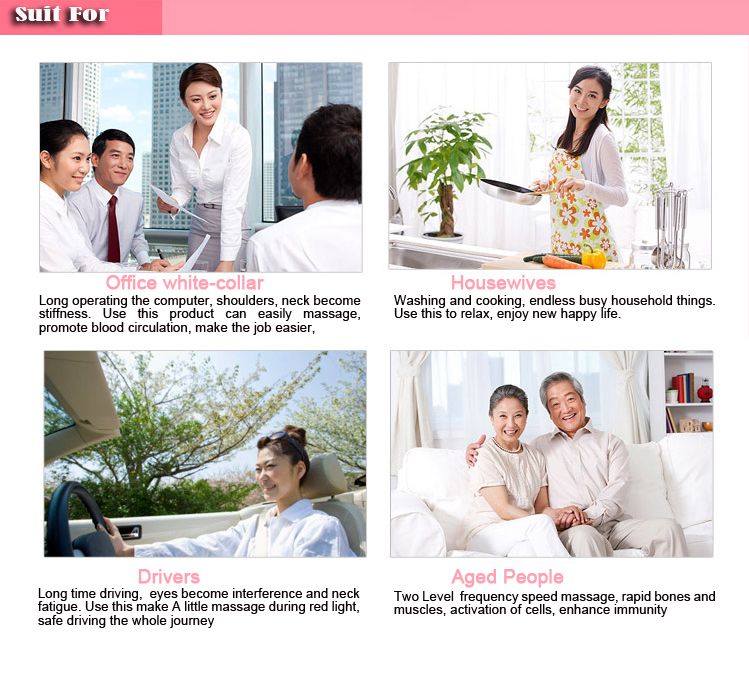 Size &Package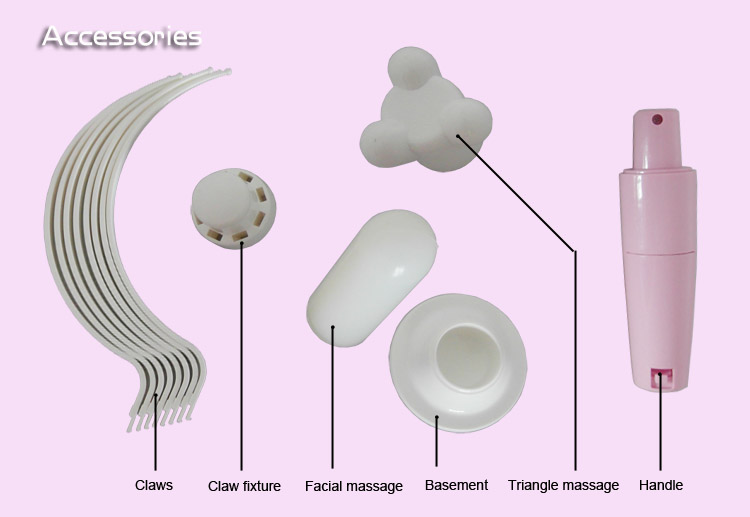 Package Information:
Product name:    electronic head scratcher
product weight: 0.5kg;
Box: 30*20*6cm
G.W.;0.5kg
Size: 62*42*36cm
QTY:20pcs
G.W.:12kg
Contact US:
Company: Shanghai K.M. Eelctronic Co., Ltd 
Contact person: Susie.chou
Cell: +86-13671982640
: 008613671982640
Skype: susie.chou1
Add: Room 802, 15#, Lane 65, Shanhua Road, Minhang Disctrict, Shanghai, China